Brady and Associates is an experienced criminal law firm operating out of the Sutherland Shire. We have years of experience within the justice system, and we are able to assist our clients with a wide variety of legal matters. While the COVID-19 pandemic affects Australia, we have also adapted to dealing with the new rules and fines put in place to stop the spread of the virus. While these rules are in place for public health reasons, we can help you defend against unfair or unreasonable penalties when they've been put in place.
COVID-19 and the Law
The COVID-19 pandemic has changed the way in which society functions, and the New South Wales government has reacted by implementing new rules and restrictions on people in our state. In Greater Sydney, even more restrictions are placed on what people can do, and certain areas are under extreme lockdowns. At a time like this, it is important to understand what the current restrictions are, and how to get help if the Police believe you have broken any laws.
It is important to understand that different restrictions apply in different parts of the state. Based on where you work and live, you should find out what set of rules applies to you. There are currently different rules for:
Most Local Government Areas in Greater Sydney – including the Blue Mountains, Central Coast, Wollongong and Shellharbour
Hotspot areas in Sydney, including council areas such as Georges River, Canterbury-Bankstown, Liverpool, Bayside, Blacktown, Campbelltown, Cumberland, Fairfield and Parramatta
Locked down areas in regional NSW such as the Hunter and Byron Local Government Areas
The rest of New South Wales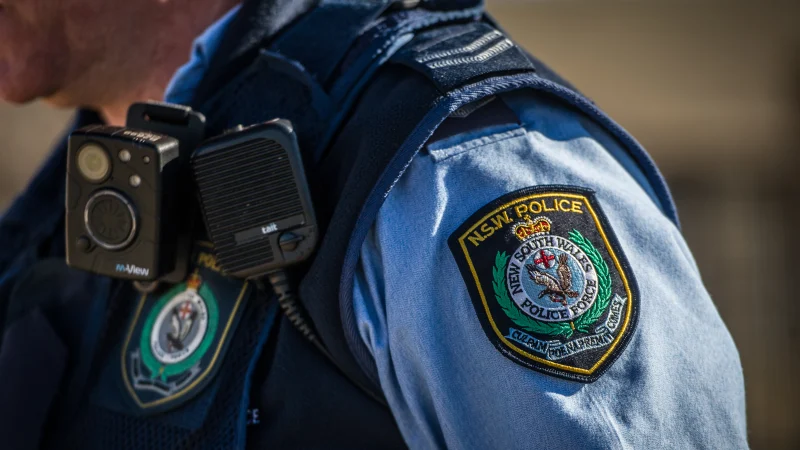 What can I do under the latest COVID restrictions?
The New South Wales Health Minister regularly publishes updated COVID Health Orders, which can contain a long list of complicated restrictions. For the most part, people that live or work in Greater Sydney must adhere to the following restrictions and exceptions:
Only exercise with a maximum of one person from another household, and only outdoors
Stay within your Local Government Area, or if you must leave your LGA then only travel a maximum of 5 kilometres to go shopping, unless reasonably necessary to go further than this to purchase essential items
You may leave home for medical or caring reasons, including to get a COVID-19 vaccine
Do not carpool with anyone from another household (except for the purposes of work, such as two people sharing a truck)
You may only purchase food and drinks from pubs and restaurants if it is to be consumed off-premises
You may go to work if you are unable to work from home, and if the business is allowed to continue operating
You may leave home for education if it is necessary to do so
Bring a mask when you leave your house for any reason. If you are unable to wear a mask for a genuine health reason, ensure that you bring documentation which will satisfy any police questions.
You are still allowed to access childcare, and to continue existing arrangements for contact between parents and children
You can still continue to access social services, such as domestic violence support services and mental health counselling
In case of emergencies, you are allowed to leave your home
Adults that live by themselves may have visits from one nominated person from another household
People in a relationship who do not live with each other may visit their partner
There are a variety of other restrictions and exceptions which may apply to specific situations. If you have a question which isn't covered in this list, read the NSW Health website or get in touch them to find out the exact rules for your situation.
If you're confused about what the rules are in your Local Area, it is best to stay informed of the local COVID cases and maintain an abundance of caution, in order to prevent the spread of the virus and ensure you do not violate any Health Orders.
What are the penalties for disobeying a COVID Order?
The penalties for disobeying the Health Orders can differ depending on the details of the breach and whether it was committed by an individual or a business. In the case of an individual, the most severe penalty for breaching one of these orders is an $11 000 fine for individuals and 6 months in prison, or both. A further $5500 may apply each day if the offence continues. For corporations, a maximum fine of $55 000 can be imposed, with a further $27 500 applied each day if the offence continues.
However, not all breaches of these health directions will result in large fines or jail time. Receiving a fine will NOT result in a court trial or a mark on your permanent record. Unfortunately, sometimes the circumstances surrounding one of these fines can result in further penalty notices that simply complying with the Order would not cause. Harassment or undue pressure by the Police could result in situations arising where what might have been a simple fine turns into a criminal case.
Some further examples of current fines are:
$5,000 on the spot fine for breaching self-isolation rules
$5,000 on the spot fine for lying on a permit
$5,000 on the spot fine for lying to a contact tracer
$3,000 on the spot fine for breaching the two-person outdoor exercise/recreation rule
$3,000 on the spot fine for breaching rules around entry into regional NSW, which restrict travel except for authorised work, inspecting real estate or travelling to your second home
How we can help at Brady and Associates
Brady and Associates is an experienced law firm with a specialisation in criminal law. Our firm has years of experience representing clients from all across Sydney in a variety of matters. Despite how recently the COVID Health Orders have been put in to place, we have already achieved success for our clients defending against charges brought under these new health directives.
If you believe that you have been unlawfully treated under these rules, don't hesitate to get in touch with our office.