Brady and Associates is an experienced criminal law firm operating out of the Sutherland Shire. We have years of experience within the justice system, and we are able to assist our clients with a wide variety of legal matters. While the COVID-19 pandemic affects Australia, we have also adapted to dealing with the new rules and fines put in place to stop the spread of the virus. Given the high rate of vaccination in NSW, and the endemic nature of the Omicron variant, many of the existing rules surrounding COVID-19 have either been eased or entirely scrapped. However, it is still important to be aware of what rules are still in place, to both keep yourself safe and to ensure you are not subject to any Police fines or punishments.
COVID-19 and the Law
Currently, all people over the age of 12 must wear a face mask:
in indoor areas (e.g. while shopping, when at a library)
in indoor areas of common property of apartment buildings
at a public transport waiting area
while on public transport (including in taxis and rideshare services)
if you are working at a hospitality venue and dealing directly with members of the public
on an aircraft when the aircraft is flying above NSW and in the airport.
all staff and students in Year 7 and above, and all staff in K to 6, must wear medical grade masks. Medical grade masks will be supplied to all schools. All students in K to 6 are also strongly encouraged to wear medical grade masks.
Despite the prevalence of COVID-19 in the community, QR check-ins are still required at:
retail premises
food and drink premises
pubs, small bars and registered clubs
hairdressers, spas, nail, beauty, waxing, and tanning salons, tattoo parlours and massage parlours
gyms (except dance, yoga, pilates, gymnastics, and martial arts studios)
hospitals (except patients of hospitals or hospitals with an electronic entry recording system that records sufficient information that can be used for contact tracing)
residential care facilities or hostels (except in relation to the residents)
places of public worship, like churches, mosques, temples, meeting houses and synagogues
funeral, memorials and gatherings afterwards
nightclubs
casinos
strip clubs, sex on premises venues, sex services premises
indoor music festivals with more than 1000 people.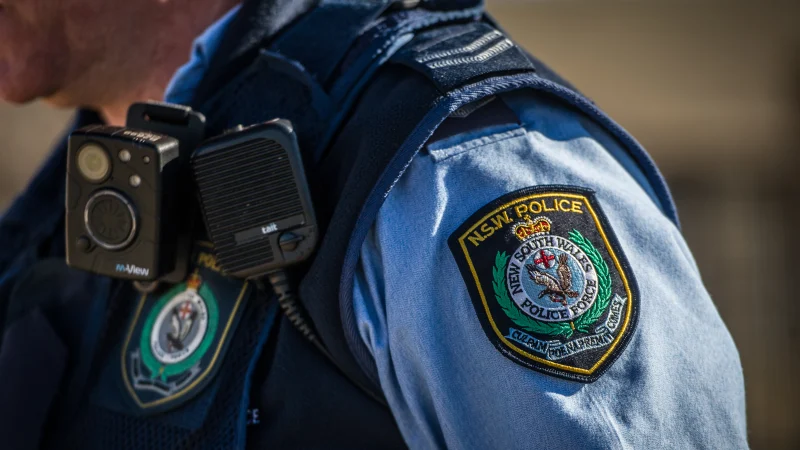 Vaccines and the Law
Most premises in NSW are now open to all people, regardless of vaccination status.
However, you still need to show evidence that you are fully vaccinated if you:
attend an indoor music festival with more than 1000 people, or
if you work in certain industries.
However, some venues are entitled to set their own COVID Safe conditions of entry and may have different requirements in relation to vaccination and the wearing of masks. It is a matter for the occupier of each premises to exercise judgement on what is appropriate for their premises and the well-being of their staff and customers. If you want to enter premises where an occupier has chosen to require you to be fully vaccinated, the occupier may ask to see your vaccination evidence. You do not have to show the occupier your vaccination evidence, but if you do not, the occupier may not let you in.
There are also still significant penalties around failure to self-isolate if you are directed to do so. NSW Health currently recommends a personal risk assessment if you believe that you have been in contact with a COVID positive person. Currently, confirmed cases and their household contacts are the only groups of people legally required to self-isolate. Failure to do so can result in fines up to $11 000, or 6 months in prison, or both. For each day that the offence continues, the individual can be fined $5500.
Exceptions to the rules
While the previous rules are relevant to most individuals, there are also different rules for certain industries in NSW.
For example, singing and dancing in hospitality venues and nightclubs will not be permitted other than for:
a performer who is performing or rehearsing on the premises; or
a person who is instructing, or being instructed, in singing or dancing on the premises; or
a wedding service or reception that is being held at a hospitality venue including a function centre.
Density limits apply at indoor areas of hospitality venues and nightclubs.
Drinking indoors and outdoors may be seated or standing.
Examples of hospitality premises include casinos, restaurants, cafes, function centres, food courts, take away food and drink premises, kiosks, micro-breweries or small distilleries, cellar doors, pubs, registered clubs and small bars.
In addition, close contacts who work in certain essential industries will be permitted to leave self-isolation to attend work, as long as they have no symptoms of COVID-19. Workers will only be eligible to leave self-isolation if their employer determines that their absence from the workplace poses a high risk of disruption to the delivery of critical services or activities, and they are unable to work from home. These workers must wear a mask and comply with risk-management strategies put in place by their employer, including daily rapid antigen tests (RATs). Any worker who tests positive or who develops symptoms of COVID-19 must self-isolate. The new rules take effect immediately and apply to critical workers in the following sectors:
agriculture (biosecurity and food safety personnel undertaking critical duties)
manufacturing (production and manufacturing of food, beverages, groceries, cleaning and sanitary products)
transport, postal and warehousing (food logistics, delivery and grocery fulfilment)
emergency services workers and healthcare workers who are necessary for the delivery of critical services and who cannot work from home
utilities, which include electricity services, operation of energy systems, gas services, liquid fuels, water supply, sewerage, sanitation and drainage services and waste and resource recovery services (including collection, treatment and disposal services)
information and telecommunications
social assistance and welfare services
funeral, crematorium and cemetery services
seaport operations
air and sea freight and logistics
the operation of correctional centres and community corrections
a person employed by Resilience NSW, a member of Surf Life Saving New South Wales, Volunteer Marine Rescue NSW, or NSW South Wales Volunteer Rescue Association Inc.
How we can help at Brady and Associates
These new rules have been put in place in order to balance public health and safety with public freedom and business concerns. While the amount of COVID related penalties handed out by Police have fallen, it is still possible to receive one of these fines. We recommend carrying a mask at all times in order to prevent a breach of the rules, and in order to keep yourself and those around you safe.
If you find yourself receiving a criminal charge under the COVID-19 laws, get in touch with Brady and Associates Lawyers to receive the best quality legal care. We have over 25 years of experience in the criminal system and have a unique understanding of the local criminal courts. We have defended people against COVID breaches before and can help you achieve the best outcome in your matter. If you believe that you have been unlawfully treated under these rules, don't hesitate to get in touch with our office.